Which Little Miss Character Matches Your Personality?
Start Quiz
 Little Miss has been enchanting kids with their endearing and humorous actions for centuries. Famous children's book series characters "Mr. Men" and "Little Miss" were initially established by British author Roger Hargreaves in 1971 and 1981, respectively.
The series was then carried on by his son, Adam Hargreaves, after he passed away in 1988. Along with writing new Mr. Men and Little Miss stories, he also began drawing them, including Mr. Cool, Mr. Rude, Mr. Good, Little Miss Scary, Little Miss Bad, Little Miss Whoops, Little Miss Princess, Little Miss Hug, and Little Miss Inventor. Later it aired as cartoons series on TV.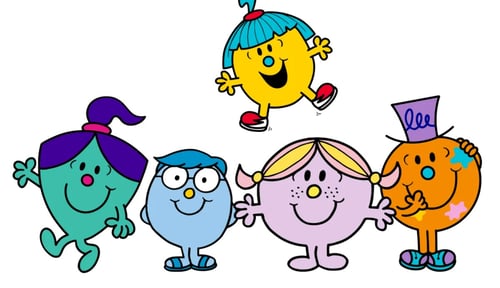 CHARACTERS IN LITTLE MISS 
Little Miss Naughty:  

Colour: Purple 
Shape: Oval 
Personality: Impolite, Naughty, Unmannerly, Ill-Mannered, Disrespectful, Bad-mannered, Derisive, Irreverent, Rude. 

Little Miss Sunshine

Colour: Yellow 
Shape: Round 
Personality: Cheery, Cheerful, Joyful, Overjoyed, Excited, Bright, Good, Pretty, Nice, Polite, Kind, Happy 

Little Miss Chatterbox 

Colour: Dark pink, 
Shape: Semi-circular
Personality: She's a bigmouth, indiscreet, and talkative. Her words flow nine-to-the-dozen, filled with casual chit-chat and non-stop chatter.

Little Miss Hug

Colour: Pink 
Shape: Heart-shaped
Personality: She's affectionate, warm, and always ready for a hug. Spreading love and kindness, she embraces everyone with open arms.

Little Miss Shy 

Colour: Blue 
Shape: Oval 
Personality: Bashful, Reluctant, Modest, Unassuming, Timid, Cowardly, Unconfident, Frightened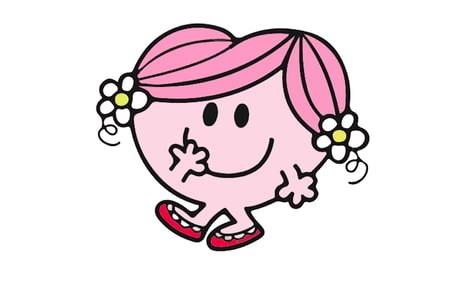 Now that you've seen the memes, it's your turn. Which of the endearingly distinct and slightly dysfunctional Little Miss characters would you be? 
Every person on the earth has a few oddities, and you should enjoy them. Will you be surprised by the results or will you already know what your Little Miss name will be? 
In either case, you'll get a good laugh and want to tell your pals about your new name. We are prepared to begin if you are eager to learn more. Little Miss Impatient, let's move along! 
About Denis
Denis is a maestro of amusement, curating delightful quizzes and trivia. With a knack for crafting engaging questions, Denis brings laughter and learning together seamlessly. From casual get-togethers to lively events, Denis's quizzes promise an entertaining and educational experience for all. Join in for a fun-filled adventure!
---