BDSM Quiz: 18+ Fun!
Start Quiz
BDSM - a variety of erotic practices that involve such aspects as


bondage
discipline
dominance and submission
sadism and masochism
These are the aspects included in the abbreviation. Overall, any of these practices can be included in the intimate life of people who do not regularly indulge in BDSM practices.


The main of the BDSM community is informed consent. Though many aspects may seem harsh, too intense, and scary, mutual consent and trust are meant to guarantee a safe and pleasurable experience for all parties involved.


Lately, the topic of BDSM has been brought to the public attention via such works as 50 Shades of Gray books and movies. Unfortunately, the portrayal of BDSM practices in the story is frowned upon by the community - the portrayal is deemed unrealistic and deviating from the central concept of BDSM.


If you find yourself interested in what exactly it entails, you might be interested in bringing some of its aspects to your bedroom. This BDSM quiz is meant to uncover whether you have a genuine interest in BDSM and would like the experience.


I also encourage you to conduct independent research on the topic without basing your view of the practice from fiction and media. While searching for information in the community resources, you'll stumble upon a few unfamiliar words. I believe that this terminology list will help you in your browsing.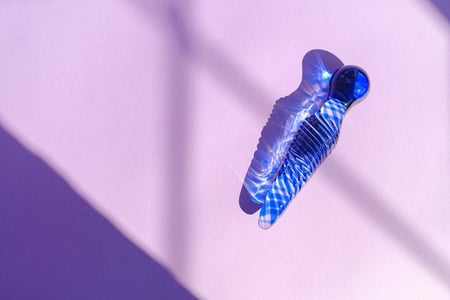 Aftercare - an important part of safe and satisfactory experiences. This is the time after a BDSM session to calm down and "get back to reality," to show care and discuss everything.
Bondage - any kind of physical restraining.
Breath control play - a practice of restricting oxygen for sexual arousal (in most cases by strangulation.)
Collaring - a form of relationship where a dominant owns a submissive.
D/s - dominance and submission - psychological power exchange
Dom/domme - a dominant partner
Sub - a submissive partner
Edgeplay - sometimes used to refer to sexual denial; often, a form of sadism/masochism play involving a chance of harm, rather physical or emotional.
Endorphin rush - after a BDSM session, participants feel the increase of endorphins, also known as "high."
Fetish - an (often sexual) obsession with certain things or experiences.
Golden shower - urinating on another person in sexual experience.
Limits - something a person is hesitant or won't do.
Hard limits - indicating something that a person wouldn't do non-negotiable
Soft limits - something a person is hesitant to do.
Pony boy/girl - a sub dressed in a pony outfit, with mouth bit and anal plug with a tail.
Pup-play - a sub told to behave like a puppy
SSC - safe, sane, and consensual - a BDSM credo
Scene - a time period of BDSM activities
Switch - somebody who sub and dom, top and bottom
Vanilla - non-BDSM sex or somebody who is not into BDSM
WIITWD: What It Is That We Do. A broad term referring to all forms of alternative sexuality
These are the basic terms you will encounter while searching the topic. There are also lots of more specific and situational terms that refer to certain practices.


Would you also be interested in this
Sexual Kink test
to enhance your sexual experiences?
About Denis
Denis is a maestro of amusement, curating delightful quizzes and trivia. With a knack for crafting engaging questions, Denis brings laughter and learning together seamlessly. From casual get-togethers to lively events, Denis's quizzes promise an entertaining and educational experience for all. Join in for a fun-filled adventure!
---