Take This Brooklyn Nine-Nine Quiz and Get 100%
Start Quiz
Brooklyn 99 is not your typical crime show. It's drastically different from Criminal Minds, CSI, The Mentalist, and so on. It incorporates humor to each action and is meant to lighten the mood instead of bringing angst and thrilling cases. In a nutshell, Brooklyn 99 is more of a comedy. And it's a refreshing change in the genre.


Although classic crime series are enjoyable, they can become boring and predictable if you watch enough of them. When you want a change, just enjoy a couple of Brooklyn 99 episodes - a good laugh will make your day brighter instantly.


What is Theis Brooklyn 99 Quiz About?
Considering that you are here to show your mastery in a trivia test, you already know how hilarious Brooklyn 99 is. I suspect that you've already watched all the seasons, right? Great! You'll need all your knowledge to pass this test with a perfect score.


To give you a quick look at how the quiz works, here are several numbers you should know.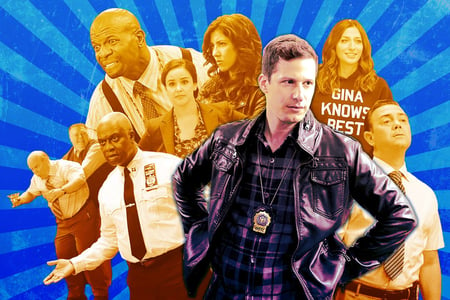 8 Seasons
For now, the show has eight seasons overall. The latest episodes aired only a bit more than a month ago. And that was plenty of time to watch them already because you'll need all the seasons to be able to answer the questions right.


If you are yet to watch season 8, you may try to pass the quiz as well and get a top-tier result. But doubtly the perfect score.


Besides, the last season was a blast. At least I loved it. So, I suggest you watch it asap!


4 Options
Each question has four possible options for answer. But only one of them is right! There are no multiple-choice questions where you have to select all that apply. Each question comes with only one correct answer. And it's up to you to choose which one is correct!


23 Questions
Speaking of the questions, I've chosen the number 23. The tests have shown that this is an optimal number (in the range of 20-25) to offer true fans enough questions to comprehensively test their knowledge but not to make it so dull and long that people wouldn't get to the end to see their results. Plus, I personally like this number.
What is your opinion on the perfect number of questions in trivia tests?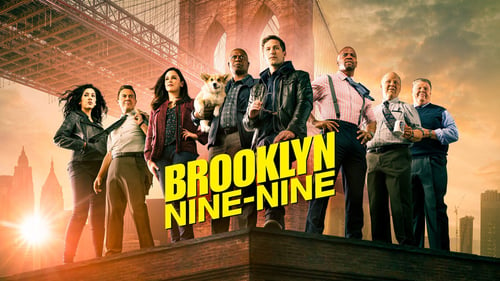 And here are some interesting facts about the series itself:
Halloween surprise. It's a rather remarkable fact - the actor doesn't know who is going to win the Halloween heist before the actual episode filming starts. And it's the rule for each season.


Dirk Blocker Wrote A Children's Book - I have to admit that this is quite an unexpected detail. Hitchcock may not be the brightest member of the crew, and I'm sure he won't be able to publish anything. However, the actor playing the role is obviously quite a creating soul. And now I want to read the book even if I don't have children.


About Denis
Denis is a maestro of amusement, curating delightful quizzes and trivia. With a knack for crafting engaging questions, Denis brings laughter and learning together seamlessly. From casual get-togethers to lively events, Denis's quizzes promise an entertaining and educational experience for all. Join in for a fun-filled adventure!
---