Minecraft Quiz: Are You a Pro Player?
Start Quiz
There is hardly a more popular game in the world among kids and teens than Minecraft. Who doesn't know it? If you have access to the Internet, you know it. The chances are high that you've tried it at some point as well. Am I right? If you are here for the
Minecraft quiz
, you probably already know all the introductory stuff I could mention. You know what it is, how to play it, and all kinds of secret tips that you've picked up in your time of playing. So, are you ready to show off your might in this
Minecraft trivia quiz
? A fair warning - it is not a test for beginners. If you haven't spent countless hours exploring the world, you won't be able to answer even half of it! But no worries, the knowledge will come soon enough! Before you embark on the journey through the pixelated world, I'd like to enjoy a few seconds of just how famous and grand Minecraft is with some facts and statistics!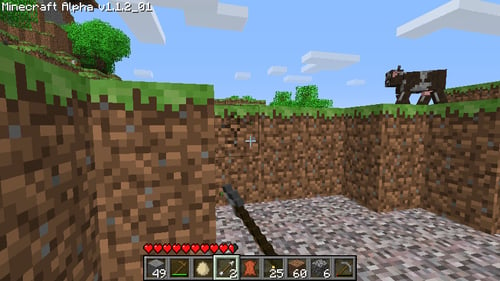 The First Version 
Did you know that the first version of the game was created in just five days? That is an insane speed for any game. Moreover, the public version of the game was released at the same time! Imagine releasing for the general something you've created in five days? And when it's an open-world game, the achievement is even more impressive. 
Coding Error 
Initially, the hated and loved creepers were just a code error! Can you imagine what the creator was trying to make? A pig! I'd never guess that this species was meant to be a cute little piggy. How different would the game be if this error never occurred? 
School Curriculum 
Swedish schools are really something different. Eight years ago, they included Minecraft in the curriculum. Thus, 13-year-olds would learn the basics of city building, our environment, game dev basics, and even practice building their future. 
130 Million People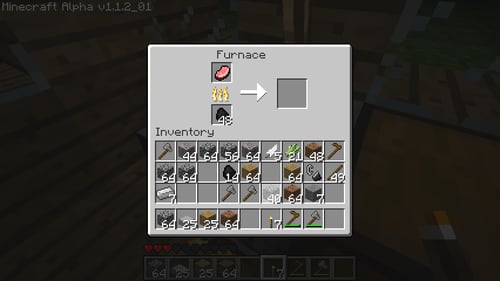 Last year, research showed that over 130 million people played Minecraft at least once a month! That is an incredible number! Granted, it's probably risen due to Covid. And, this year, we can expect numbers just as great. 
Huge Revenues
The biggest Minecraft revenue up to this year was in 2018, though! When the company gained $500 million reportedly. This is a huge number for one single game title. 
Leading Sales
Overall, Minecraft is the top title in the overall sales as well. The closest continent is GTA V (whose sales are 45% lower overall!). So yes, Minecraft has a two-lead lead over GTA, but the difference is whopping. If you are an avid gamer, I have a couple of other quizzes you may like!
Character Alignment quiz
- a personality test based on the classic Dungeons and Dragons character creation mechanics. If table games are your thing - welcome to the quiz.
Stranger Things Quiz
- who doesn't like the boys' obsession with table and video games in Stranger things? In fact, this is one thing that's brought me to D&D! Don't miss out - find out what fictional monster you are!   
About Denis
Denis is a maestro of amusement, curating delightful quizzes and trivia. With a knack for crafting engaging questions, Denis brings laughter and learning together seamlessly. From casual get-togethers to lively events, Denis's quizzes promise an entertaining and educational experience for all. Join in for a fun-filled adventure!
---