Seinfeld Classic: How Well Do You Remember the Show?
Start Quiz
Seinfeld - one of the most iconic TV sitcoms, a constant appearance in the "Top 10 TV Shows of all Time" rankings! If you haven't seen Seinfeld, you miss the true parent of the genre. If you love Friends, you have to see where it takes its roots. If you love good old-fashioned comedy, Seinfeld is the next TV show you should watch. 


Which of the main Seinfeld characters do you like more? 


Jerry Seinfeld
Elaine Benes
Cosmo Kramer
George Costanza
These are the fantastic four in my mind. Half of the time, I don't even know how they can coexist together. But, what's more, they are good friends even despite all the differences. I guess a circle of friends has to be diverse to function correctly. At least, this is what Seinfeld shows us. 


Are your friends any way like these? I guess I have no similar characters in my circle. Though, these are indeed exaggerated, as all sitcom main casts are. 


Anyway, back to the task at hand! 
Seinfeld quiz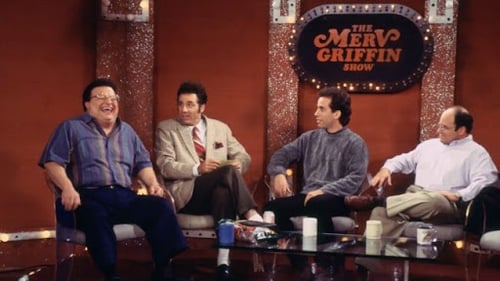 This Seinfeld quiz is meant for the real fans of the show. If you have seen it only once in your childhood, you won't be able to pass. 
If you've seen it multiple times already and have it as your favorite show to have in the background while you do chores, you are the right person for the quiz! I bet you can answer all the questions with ease and get the perfect score here. So, are you ready to take the challenge? 


This Seinfeld trivia consists of 21 questions - my favorite quiz number for this year. But you'll get through them fast if you know the right answers. Each question comes with four possible answers, but only one of them is correct. In addition, you'll face several true/false questions where you have to be very careful when reading the wording. 
What's Similar to the Seinfeld Test?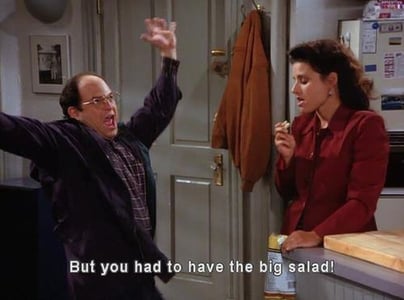 If you would like to prolong your procrastination session and take a couple of other tests, I can suggest a few options based on your interest in this one. 
Riverdale Quiz
- this is one of the latest additions to the list, both in terms of a TV show and the quiz I've created. You are welcome to enjoy this series trivia if you are a fan of teen shows. 
If you are looking for another piece of nostalgic trivia, what can be better than
Friends
? They are very similar to Seinfeld in many aspects. I'm sure you'll enjoy this bit just as much. As far as I know, Friends is even more popular than our current topic. 
That 70s Show
- this one is double nostalgic. Only a few of the audience will remember the 70s, but many of us know the 90s and 00s well. This series shows how much more childish and naive teen shows were back then, even compared to Riverdale. But it's still an enjoyable piece of TV show classics. 
Have fun! 
About Denis
Denis is a maestro of amusement, curating delightful quizzes and trivia. With a knack for crafting engaging questions, Denis brings laughter and learning together seamlessly. From casual get-togethers to lively events, Denis's quizzes promise an entertaining and educational experience for all. Join in for a fun-filled adventure!
---